Make America Calm Again with HempXtra™!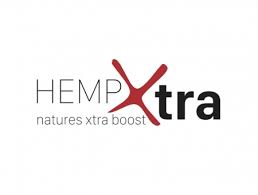 August 13, 2019 – After the headlines where everybody is protesting against the President, It seems as if everyone has been living more, and more, more on edge than ever before and it is not dieng down.
Even on Facebook, among friends and family, many are still battling against all odds because of the political upheaval stemming from the policies of the new president and the issue with gun control. There's trickling down to the daily onslaught of negativity and non stop updates that can drive all of us crazy.
After yesterday's headline election stress is on up and all time high!
Hempxtra™, LLC says, "We are living in tension and like to help give all the victims families 25% off all their orders for the products with Hempxtra™ at www.Hempxtra.com.
Being of Cuban ethnicity my family fled Cuba in order to search for Liberty and Freedom, a right that today people want to take away from us. We cannot be threatened by other interests to hide out support for the presidency of the United States. This is why I am proud to say, "I am an American and our company is US based and is Made in the USA." We are striving to Make America Calm Again™!
Today, more than ever, people are seeking solace, searching for peace, tranquility and a sense of overall well being. There is so much stress compounding with the government, the economy, the weather and life in general is overwhelming for most of us. The quest is always to find a way of releasing stress whether from mindful meditation, running, anything that gets the oxygen flowing. What better way to do it then with Hempxtra™!
Among the cannabinoids in cannabis, the main psychoactive compound, THC, often outshines the other one, Hemp oil provides a natural anti-anxiety, and antipsychotic effect.
To learn more click Hempxtra™
Media Contact
Company Name: Hempxtra™, LLC
Contact Person: Media Relations
Email: Send Email
Phone: 877 788 1589
Country: United States
Website: www.Hempxtra.com