Alexander, Miller & Associates Offers Personal Asset Evaluation With Wider Range of Commercial Debt Collection Services
Houston, USA – Alexander, Miller & Associates, a profound name in the commercial debt collection industry for its diversified range of collection services offers in-person asset evaluation enabling clients to make smarter decisions with identifying the potential value of an asset.
Being in the commercial debt collection for many years Alexander, Miller & Associates understands the cruciality of an assessment and evaluation of a debtor's asset and financial situation as far as debt collection is concerned. For the same reason, the company has acquired a plethora of resources and tools to help accomplish results for its clients. One of these is its comprehensive and effective onsite investigation service.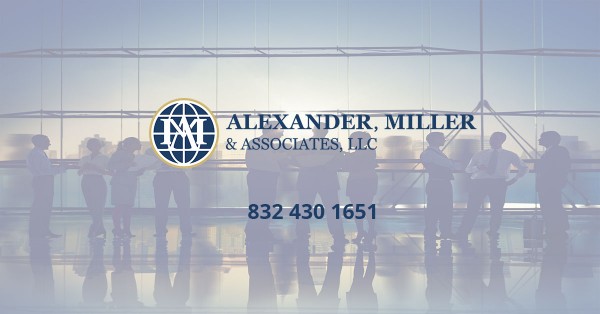 With the thorough onsite investigation, the proficient representatives of Alexander, Miller & Associates gather valuable information when meeting with the debtor in person. They Inspect real estate at the debtor's location as well as discover and identify personal property including vehicles, inventory, assets, and equipment. They efficiently calculate the value for the property and real estate belonging to the debtor using tax information, market values, mortgages, titles, and other documents.
Alexander, Miller & Associates proudly hold a strong position in the industry when it comes to assembling as much accurate data as possible, both quickly and efficiently following a smooth collection process. The explicit benefits of working with in-person asset evaluation coupled with the highest standards of service, state of the art technology, and the most cutting edge software Alexander, Miller & Associates ensures maximum recovery and increased business revenue.
With the 60 years of experience in the field of debt recovery and trained staff, it ensures that the tasks are completed within the confines of the law and with no risk. Through the use of private investigators and personal asset evaluation, the company can expertly make an assessment of each debtor's assets, giving businesses a strong foundation to pursue the debt that a business is owed.
Media Contact
Company Name: Alexander Miller & Associates
Contact Person: Tom Alexander, Mike Miller
Email: [email protected]
Phone: 832-430-1651
Address:7710-T Cherry Park Dr #120
City: Houston
State: TX 77095
Country: United States
Website: https://www.amafirm.com