Introducing Prince Stanley Williams, CEO of Sports promotion company, Monarch Promotions, an enterprise with the aim of giving boxing a new face.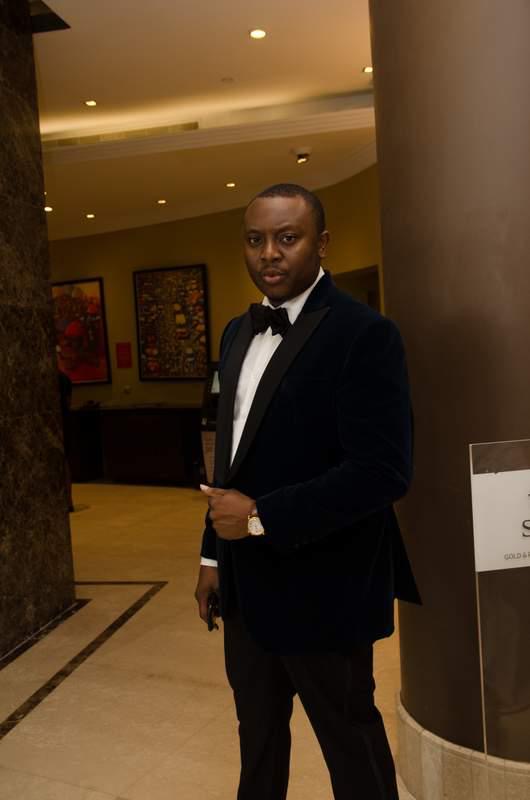 Monarch Group of companies is expanding its sports promotion wing: Monarch Promotions — with spotlights on boxing, and changing lives through its sporting platforms.
The Group CEO, British-Nigerian serial entrepreneur, and philanthropist, Prince Stanley Williams, has stepped up plans to push the Group's promotion globally, with a show in Bradford, which was preceded by another held in Hamlen, Germany, in December 2019. This is the genesis of a global sports promotion powerhouse set to conflate boxers from all across the globe competing in Monarch's tournaments and events.
Monarch Promotions started with co-promotions years earlier before flagging off its own events. Monarch has also staged 3 Elite shows in Nigeria with the attendance of boxing legends Riddick Bowe, Ray mercer, Herbie Hide, Bash Ali etc. Monarch has also given its time to building a full professional team all around, in UK, Germany, USA.
Monarch was set to hold shows in Atlanta along with the commission there and in Ghana and Pakistan before the Covid-19 pandemic ground Boxing to a standstill, nullifying all shows worldwide. However, with the world gradually recovering from the pandemic, Boxing activities have returned like other sports.
In a recent interview with Nigerian Nigerian media house, The Guardian, Stanley Williams revealed that his company, Monarch Group, decided to major on boxing promotion to offer pugilists both in the country and abroad the opportunity to practice their trade. Prince Williams, who revealed that Monarch Promotions is licensed in U.S., England, Germany, Ghana, and Nigeria, said he is working on getting licensed in Pakistan to actualize its dream of becoming a global boxing promoter.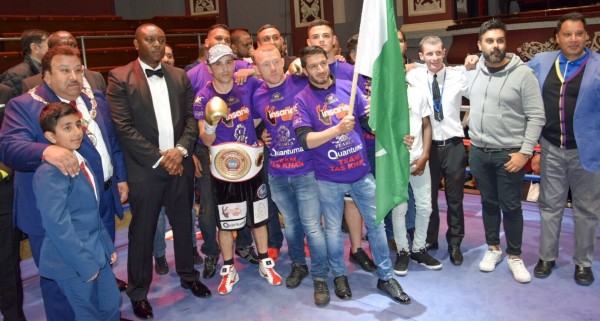 Prince William's strides in Boxing promotion have not gone unnoticed. The World Boxing Union (WBU) awarded him their Promoter of the year 2018 for achieving so much. President of the World Boxing Union (WBU), Thorsten Knille, while decorating Prince Williams with the honorary belt, said: "WBU has chosen you as our Promoter of the Year for promoting six world title bouts in 2018, no other promoter achieved this feat."
Fortune favours the bold, it is said. Prince Williams exhibited this boldness in 2019 by creating history with his entry into English boxing promotions. The Homecoming' Card was a sellout, and it took place at the historic St George's Hall in Bradford, the hometown of his key fighter, Tasif Khan, who defended his World Boxing Union (WBU) Super Flyweight title in the main event. It was an unprecedented daring move that gave him several rave reviews, ratings, and comparisons.
Integrity is paramount in a business like boxing that's predicated on lies. Prince Williams has refused to become part of the lies that is all-consuming. "I will always treat my fighters with honesty and integrity because they are very important to me," he said.
Prince William's fighters include durable and well-grounded boxers like European Light heavy weight champion, Emil Markic, amongst others.
Don King, a friend of Prince Williams in the boxing world, once said: "there's only been three giant promoters in our lifetime. There's Michael Todd, P.T. Barnum, and yours truly." However, with the passion and acumen currently being exhibited by Prince Williams, sooner than later, Don King will have to rephrase his famous quote and include the name "Prince Stanley Williams" among the pantheon of promoters in this lifetime.
Media Contact
Company Name: Monarch Group (Monarch Promotions)
Contact Person: Prince Stanley Williams
Email: Send Email
Phone: 442081449098
Country: United Kingdom
Website: www.monarchchampions.com