Patsco Windshield Repair Houston Offers Quick Rock Chip Repair Free With Approved Insurance
Getting a windshield repair Houston-based now takes 15 minutes! Patsco Windshield Repair company specializes in the same with approved insurance too.
4 November, 2020 – Houston, TX – Patsco Windshield Repair is a renowned company offering auto glass repair Houston. The company provides the perfect repair and replacement services free with approved insurance services and windshield crack repair of up to 24 inches. Their services are a steal deal, and one might consider working on it soon.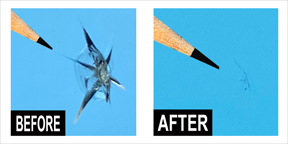 "We have come up with quick service of windshield repair Houston that goes light on the pocket. At no cost, you can opt for the insurance claim on the cracked windshield repair. This, along with our repair service in just 15 to 20 minutes, makes us the top choice," states the founder and owner of Patsco Windshield Repair.
A flying stone can hit the car's windshield, and one might start wondering about the losses. It could be a minor chip or a dent, and many car repair firms may suggest a replacement right away. However, the owner no needs to opt for a replacement when they can fix it in a fraction of the replacement price.
With this specialized auto glass repair Houston, the locals may not even need to opt for a replacement. At Patsco, most of the cracks or chips on the glass are reparable. Assured free insurance has been beneficial for many car-owners who may be wondering how to save money. Fixing the glass will be so seamless that one may not even be able to see where the crack was in the first place.
About the Company:
Patsco is a Houston, TX-based firm repairing and replacing rock chipped glass and headlight cleaning service. Their repair service and replacement service comes free with approved insurance. For more details, please visit http://www.patscowindshieldrepair.com/
Media Contact
Company Name: Patsco Windshield Repair
Contact Person: Reginald McClan
Email: Send Email
Phone: (281) 804-0933
Address:5635 NW Central DR Suite E-100
City: Houston
State: TX 77092
Country: United States
Website: http://www.patscowindshieldrepair.com