Kamir Blinds Leads South Florida's Window Covering Market with Trendy Designs and Cutting-Edge Functionality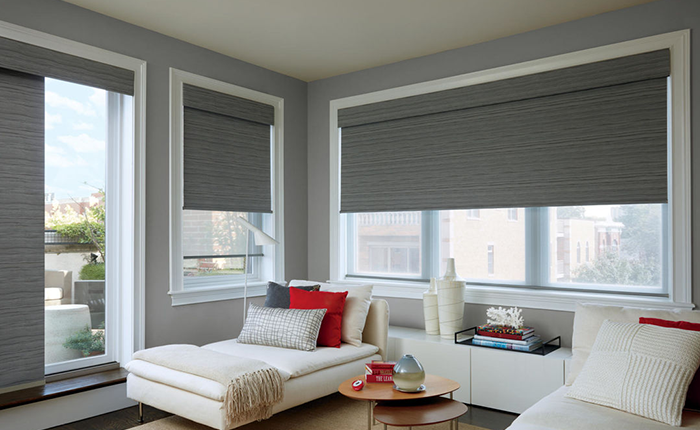 "Our company loves innovation and new designs that are trending in the market, and we do it keeping close contact with designers and manufacturers of fabrics and components. We are also active participants in Fairs and conventions of the industry around the world."
– Luis Lample (CEO)
The company offers a range of top-notch window treatment products with advanced operational features, equipping its customers with stylish and practical shades.
One of the things that make a room pop is the shade embracing the window with its full grace and gleam. Having window shades with trending designs and advanced functionality is every designer and homemaker's dream. Though new styles and concepts are introduced every year, functionality has always been limited to manual operation. However, with the modernization in the interior decoration industry, the shades are now equipped with motors and automated systems. Thanks to the cutting-edge and innovative designs by Kamir Blinds, people of South Florida can enjoy the luxury of having motorized shades as well as automated roller shades.
The company has been leading the charts of South Florida's window treatment industry for over 13 years. They offer shades and blinds for all types of consumers based on their design and functionality preferences. Some of their star products include motorized shades, blackout shades, automated shades, and smart roller shades. For people who need top of the line designs to go well with their existing décor, simple roller shades will suffice. However, if someone needs advanced functionality like the shades going up or down with just a touch of a button, motorized variants work great.
Furthermore, if someone needs the blinds to sync with their home assistant devices like Alexa or Google Home, Kamir Blinds provides smart roller shades as well. They will connect with the home assistant and function on the user's commands. The level of convenience offered by these futuristic blinds is simply amazing and shows how technology can take design and décor to the next level.
Kamir Blinds always strives to provide the people of South Florida with up-and-coming innovations and styles in the window treatment industry. They actively participate in events organized by the IFAI for learning about advanced textiles every year at the Advanced Textiles Conference Virtual Education Expo and the Virtual Exhibitors with Suppliers events, keeping them updated on the industry's latest textiles, designs, and upcoming trends. This is why every window treatment installation incorporates the newest technology and trendsetting designs, marking their success in the South Florida area.
To know more about Kamir Blinds or to procure their services, contact them via 954-964-0610 or visit their website https://kamirblinds.com
About Kamir Blinds
Kamir Blinds and Shades provides South Florida with access to a full line of beautiful window treatments suited for their customer's extraordinary tastes and preferences. From roller shades to draperies, people can find decorative solutions for every window in their homes, customizing window treatments to suit their styles.
Media Contact
Company Name: Kamir Blinds & Shades Inc.
Contact Person: Luis Lample
Email: Send Email
Phone: 954-964-0610
Address:2884 S Park Rd B
City: Pembroke Park
State: Florida
Country: United States
Website: kamirblinds.com