Board-Certified Physician and Bestselling Author Releases Faith-Based Book to Light the Path for Living Life to the Fullest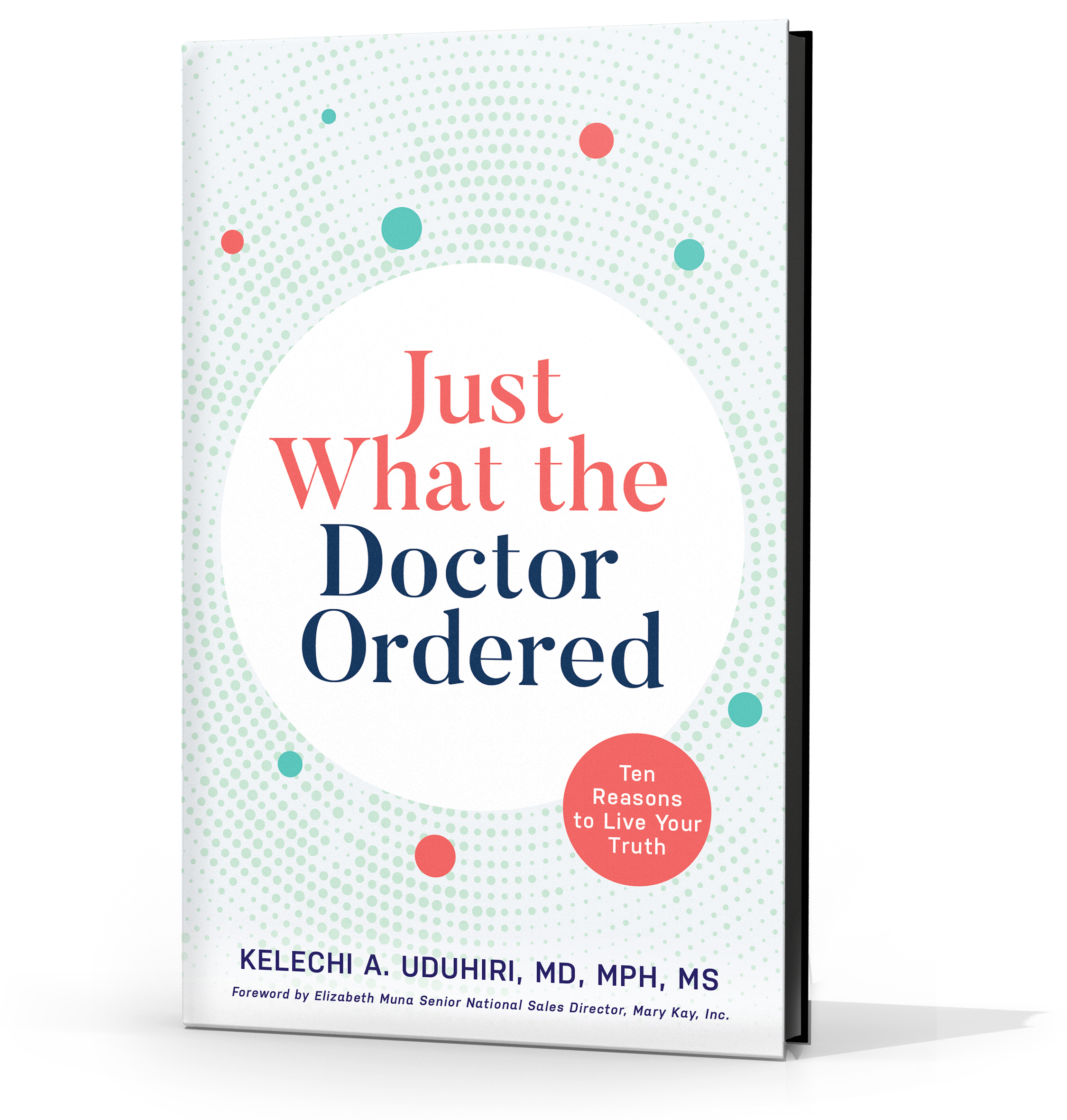 We all have goals we want to achieve. But what happens when accomplishing those goals causes us to feel like we have strayed away from our soul's purpose? To help readers transform their lives from the daily grind into inspired, intentional living, Kelechi A. Uduhiri, MD, MPH, MS has released Just What the Doctor Ordered: Ten Reasons to Live Your Truth.
OLNEY, MD – July 8, 2021 – In Just What the Doctor Ordered, bestselling author and board-certified physician Dr. Kelechi invites readers to go with her on a life-changing, thought-provoking, and motivating journey. By laying out a step-by-step plan detailing how to overcome limiting beliefs and break through to the next level, Dr. Kelechi's ten reasons to live your truth will compel readers to step away from restrictions and live the very achievable life they envision.
"Freedom to come. Freedom to go. Freedom to set your own agenda. Freedom is the oxygen of the spirit. You are now the master of your fate, the captain of your ship. You are finally standing up for yourself. You have chosen to make your life beautiful and meaningful," says Dr. Kelechi.
The topics covered in Just What the Doctor Ordered, such as vision, personal growth, flexibility, and leaving a legacy, give readers permission to redefine their success in a way that serves their spirit. Written from a sincere and optimistic approach, Dr. Kelechi uses authentic and transparent examples that will inspire a mindset shift. Filled with mantras, affirming words, and action items, readers will begin using this book immediately to live their best life now.
Just What the Doctor Ordered gives readers the boost they need to believe that there is no limit to what they can accomplish. "You can pursue your dreams with full abandonment and with no restrictions placed on you except the one you place on yourself."
Kelechi A. Uduhiri, MD, MPH, MS is a passionate physician and entrepreneur who leapt from within the four walls of medicine to forge an entrepreneurial career path. She focuses her efforts on empowering people, especially women, worldwide to inspire them to identify their soul's purpose and live a life full of joy and passion. Dr. Uduhiri was recognized as a fellow by the American Academy of Family Medicine and awarded the title of Emerging Leader in Family Medicine from Family Medicine Education Consortium.
Published by Publish Your Gift®, Just What the Doctor Ordered: Ten Reasons to Live Your Truth is now available for purchase at www.doctorkelechi.com.
Media Contact
Company Name: Purposely Created Publishing Group
Contact Person: Shani McIlwain
Email: Send Email
Phone: (888) 949-6228
Country: United States
Website: www.publishyourgift.com