Mailsend Adds Double Opt-in to make it GDPR Compliant
Mailsend by 500apps is a best-in-class email marketing solution that automates emails and has drag-and-drop editors. 500apps now added a double opt-in to make it GDPR Compliant.
Mailsend is one of the most influential applications among the 30+ apps. 500apps introduces a Double Opt-in feature to Mailsend and makes it GDPR compliant. This is an opportunity for businesses to boost their client base. Surprisingly, the company adds the value of 30+ apps for a single user at $14.99. At unbelievable value, the businesses can grow.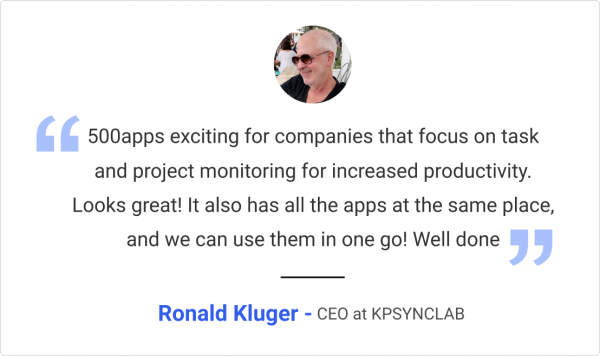 What to know about Double Opt-in in Mailsend?
Every business has a crucial aspect – to drive in more subscribers to their daily or monthly newsletters and campaigns. Sometimes the subscribers might show enthusiasm to receive these newsletters but at times, all these go to either scam or they unsubscribe. So, to know the status of subscribers, Mailsend comes with a Double Opt-in option to track the response of your subscribers in the long term.
Enabling double opt-in makes the user confirm receiving newsletters via email. On confirmation of their email address to receive the monthly subscription, it directs them to GDPR complaints. After going through the Privacy Policy and Terms & Conditions, the user can confirm the subscription.
This Double Opt-in comes with the purpose of knowing the potential subscribers and tracking their interest in receiving newsletters in the long run. Mailsend allows to widen customer reach and boosts the enthusiasm of the target audience, quotes the company. Enabling the Double Opt-in lets the business organizations know the interest rate of customers towards subscription. One can get benefitted by obtaining more conversion rates and align with the ever-growing competitive landscape.
Disclaimer:
The features represented about the product are based on the current development scenarios. The features, however, might vary depending on the company standards. The author can neither duplicate the content nor hold responsibility for the content published. It's all based on the company's reports and information that we have followed. All the information related to the company is strictly subject to the privacy policies and Terms & Conditions.
Media Contact
Company Name: Mailsend by 500apps
Contact Person: Manohar Chapalamadugu
Email: Send Email
Phone: +1-877-904-4227
Address:99 Wall Street #1135
City: New York
State: NY 10005
Country: United States
Website: www.mailsend.com