Deluxe Filters Announces The Addition of More Lightroom Presets To Their Offerings
Provider of innovative digital products, Deluxe Filters, continues to enjoy rave reviews for their Lightroom Presets with more than a thousand users worldwide
Deluxe Filters has become increasingly popular over the years among content creators in different parts of the world with the accolades received for their Lightroom Presets further substantiating this claim. The user-friendly tool has helped photographers and other users of images to edit photos to look as desired in a matter of seconds, with the one-click filters enjoying rave reviews from users across the globe.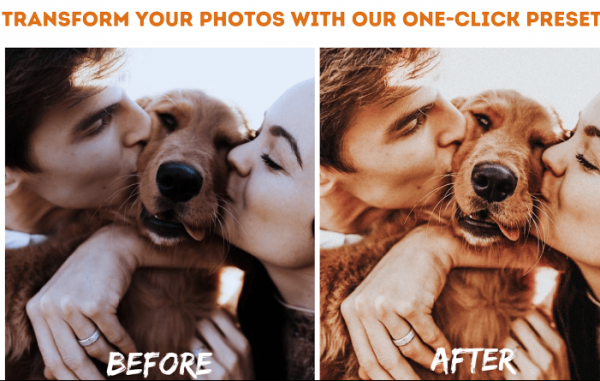 Image editing remains one of the most important aspects of publishing digital content. Consequently, several editing solutions have emerged in recent times to help digital content creators deliver photos in their desired style. Unfortunately, many of the available solutions have not met the needs of users in terms of versatility and user-friendliness. However, Deluxe Filters aims to challenge the status quo as substantiated by their Lightroom Presets.
The all-inclusive image editing tool offers a plethora of features that allows users to make their photos look a certain way or style, enabling them to adjust settings such as color, contrast, white balance, temperature, tone, saturation, vibrancy, sharpening, lens corrections, luminance, and a host of others.
The products from Deluxe Filters include the Savage collection, Bohemian Vibes collection, monochrome collection, and the Aleksandra Petkanova Exclusive Collection Lightroom Presets, amongst others. Features of the solution that have endeared the Lightroom Presets to users include Quick Access Instant Download, Secure One Time Payment, and Visible Photo Enhancements, with "more than a thousand happy customers" worldwide.
For more information about the Lightroom Presets and other products from Deluxe Filters, visit Www.deluxefilters.com
About Deluxe Filters
Deluxe Filters was launched to provide users with unique and innovative digital products. The company's goal is to be a leader in the industry by offering quality yet relatively affordable solutions to customers across the globe.
Media Contact
Company Name: Deluxe Filters
Contact Person: Soheb P
Email: Send Email
Country: United States
Website: www.deluxefilters.com