NFT brings a new way for music fans & artists come together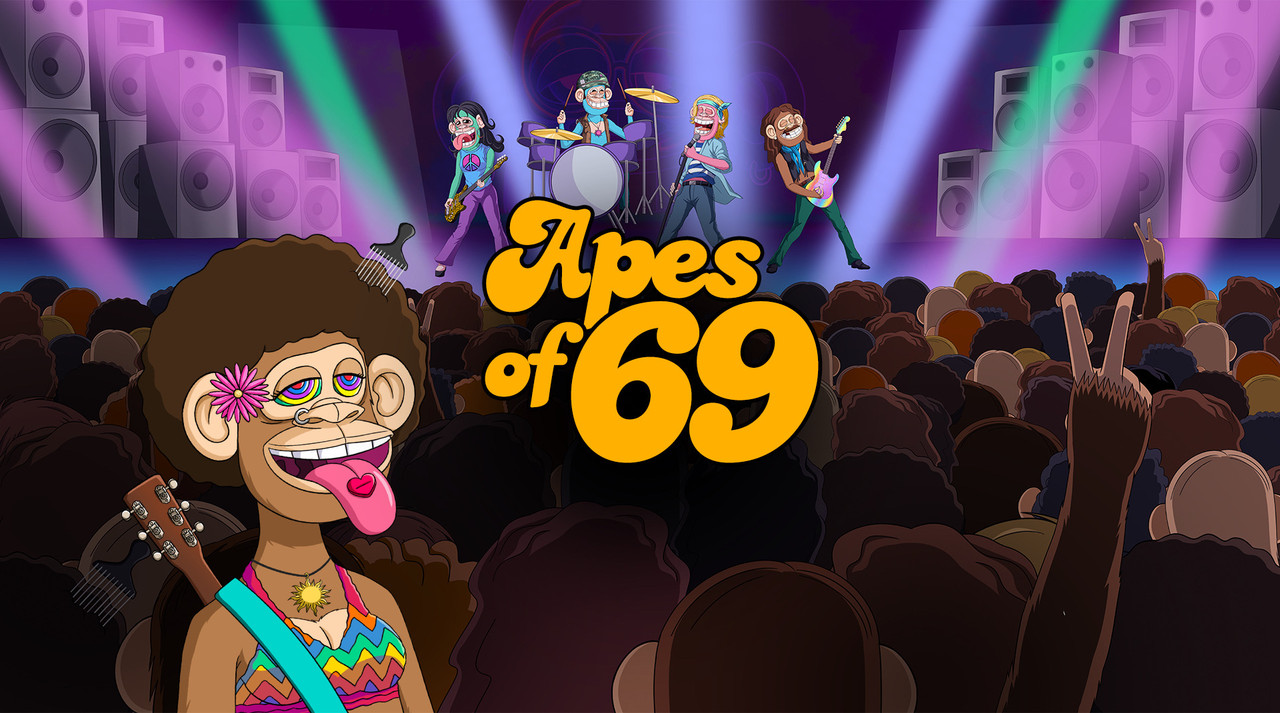 LOS ANGELES – MAY 12, 2022 – Apes of '69, an NFT Collection, announces its launch premiere. AO69 project celebrates music in all its glory by building a platform to connect between young musicians, music producers, and labels in the Web3 space which includes all music fans and lovers. The project will enable young artists a better chance to engage directly with their audiences.
AO69 founder, On Goldshtein says: "As we see it, Web3 is the biggest event in the music world since 1969. It will revolutionize the way the world will consume music. By building a supportive community led by individuals moved to express their talent and love for music, artists are granted more organic ways to spread their innovative work using blockchain technology and giving power back to the artists, through Web3 economy"
Unlike most NFT projects, AO69 has a truly diverse team of rockstars with vast experience across the industries of marketing, advertising, music, art and web3, including other leading NFT projects. With everyone seated at the table, AO69 team gathers experienced partners that created successful startups, world-class brands, strategic contacts, and award-winning marketing campaigns.
Exclusive merchandise is already designed as part of their unique utilities. Apart from it, this music community will have dedicated IRL experiences that will enable everyone a chance to grow closer together in shared interests.
Inspired by the late 60's agenda, AO69 is deeply committed to a sustainable blockchain future and will be minting its NFT mid-June 2022 as an initial sale on the OpenSea platform. To learn and follow along their journey, find their Website, and Twitter
Media Contacts:
MetaVerse Press (MVP)
Dajana Ko – DK Advisors
Apes of 69:
Gal Markovich
Project Manager
Media Contact
Company Name: DK Advisors Firm
Contact Person: Dajana Ko
Email: Send Email
Country: United States
Website: www.dkadvisors.co