Introducing Bizpromit Technologies, a premier virtual assistant company with a team of experienced virtual assistants and affordable pricing
Bizpromit Technologies is a premier virtual assistant company with a team of experienced virtual assistants, data management specialists and of course a handful of creative personals, followed by the finest marketing minds.
The virtual assistant sector is growing at an alarming rate as more firms have come to realize the cost-saving services of virtual assistants. Hiring an on-site, full-time assistant comes with added hidden costs such as desk, computer, and other overhead expenses. In contrast, statistics show that hiring virtual assistants will evade these costs and end up saving 78% of the company's costs per year, which is far from insignificant. This industry provides a solution for business owners who do not necessarily need the expense of having an on-site assistant and who only need assistance on a "per project" basis.
Depending on the industry, there are different types of virtual assistants. There is no definite number of VA types because the world of business is highly diverse. But, the most prominent services in this sector includes: Strategic 3-Tier Link Building, Search Engine Optimization, Lead Generation & Marketing, Customer Service/ Virtual Receptionist, Data Management & Data Entry, Virtual Admin & Remote Managers, Website/Lead Page Design, and Bizpromit Technologies has built an enviable proficiency in all these and more.
Bizpromit Technologies has a proven track record to provide services to its clients with utmost excellence. The company's commitment to its clients is to give them more time to focus on what matters most to them. That is, driving their clients' production and business growth to its optimal potential. Bizpromit is positioned as a premium service in the competitive world of remote staffing. But instead of racing to the bottom on pricing, they want to help its clients race to the top with streamlined virtual assistant services matched against each clients' needs (both professional & personal requirements), and an exceptionally affordable price.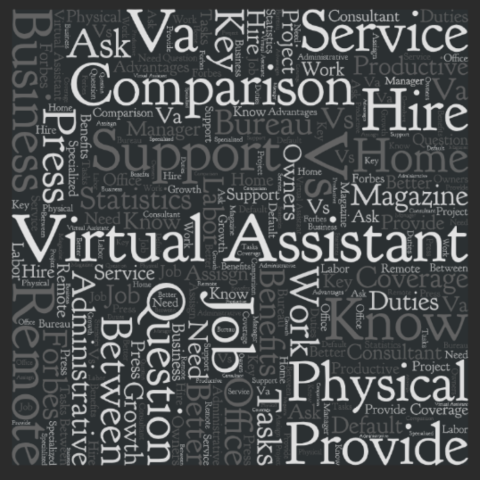 Indeed, the pricing plans of Bizpromit are among the most affordable in the industry. The company pegged its PRO STARTER PLAN at $7.99 per hour, with its ECONOMY PLAN at $6.59 per hour and the ENTERPRIZE PLAN $669 per assistant. These are unbeatable rates which is complemented by the company's satisfying professional services.
Speaking about their services, the company CEO said: "We work as a family and team. We adhere to the principle of collective development and inclusive progress. This is because your growth is our growth. Be a part of our endeavor and together we can make the mountain walk in pride. We are indeed a collective force of business solutions who can provide assistance to combat any online commercial needs."
Perhaps, a pointer to the efficacy of Bizpromit Technologies is the rave reviews from its clients. "One of the best decisions we've made as a business is to work with Bizpromit Technologies. They are incredible at finding the best fit for what we need. Their team has helped us like we were their own personal business/non-profit. We were left speechless with the professional leadership of the team and the fantastic quality/experience of the candidates. We would highly recommend Bizpromit Technologies to everyone!
Media Contact
Company Name: BIzpromit Technologies
Contact Person: Media Relations
Email: Send Email
Phone: +1 951 291 2455
Country: United States
Website: https://bizpromit.com/subscribe-economy/