Trent Scheuerman: Wheeler's Football Star Goes to the U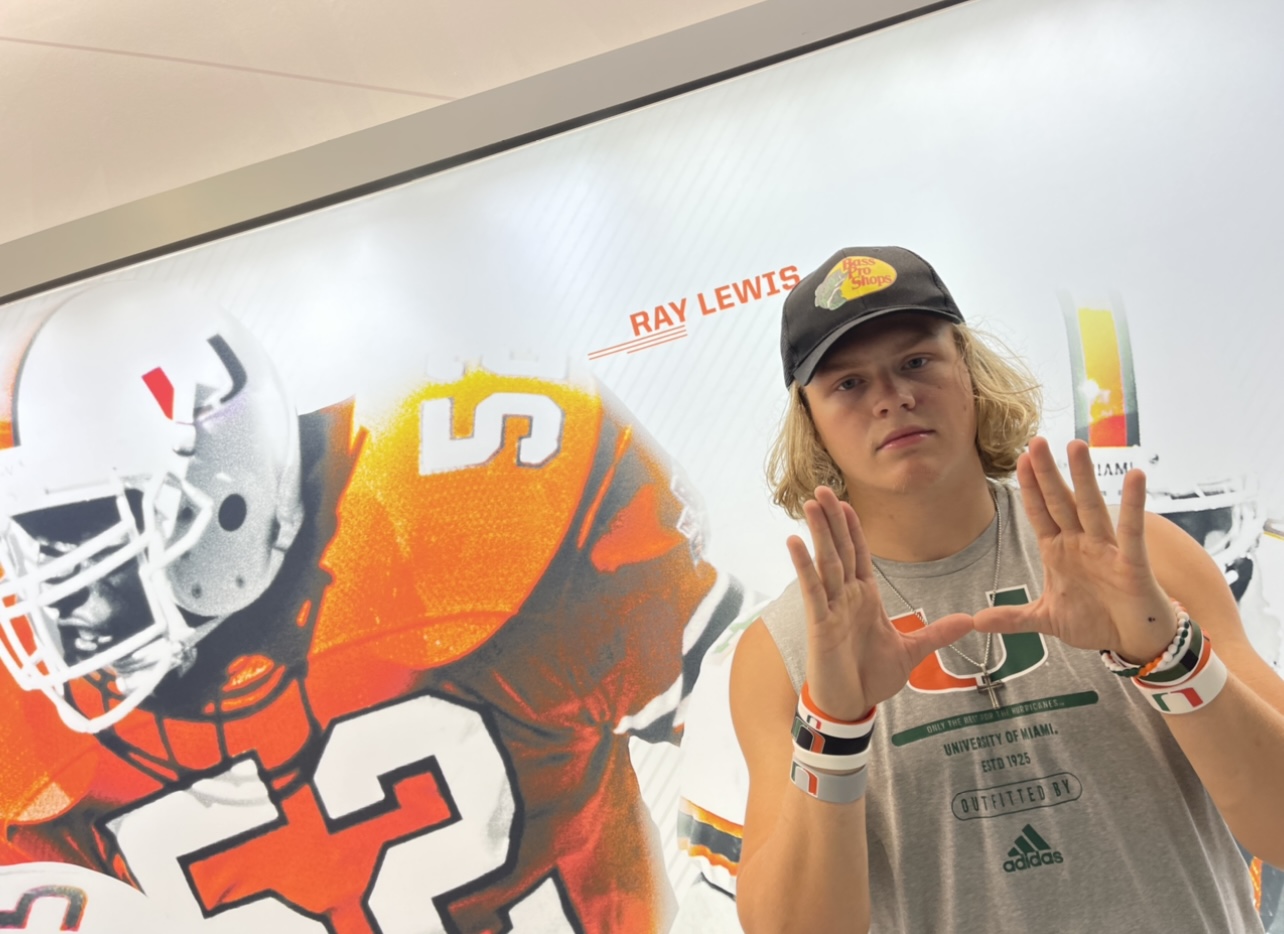 MARIETTA, GEORGIA – One of Georgia's best young stars of American football, Trent Scheuerman, is finally making a big step for his athletic career and the state's pride as he becomes part of the prestigious Miami Hurricanes Football Team.
The good news was announced by the football star himself through his Twitter account last May 14, which also confirms his admission to the Hurricanes' school, University of Miami.
"I'm excited to announce that I will be continuing my athletic football career at The U! @CanesFootball Miami is my dream school and it was worth the wait to continue my education at this amazing institution! @RecruitGeorgia @WHSFootball_ @CoachLoveB1 @CoachRumph16", Scheuerman stated in his May 14 tweet.
It was also confirmed that Scheuerman will be playing as an Outside Linebacker (OLB) for the team, and has been starting to take part in various training and practice sessions with the rest of the Canes team before the start of the next college football season.
Based on his tweet, Scheuerman had been a part of Recruit Georgia, a sports recruitment program aimed to give the most promising student-athletes like him the biggest opportunity to get into prestigious sports and educational institutions, further exposing their talents to the wider audience – to which the new Canes linebacker expressed his big thanks online, along with his coaches and his former high school, where he started and honed his football career.
Based in Marietta, GA, Scheuerman has been active in the sport since he was part of the Boys Varsity Football Team of Wheeler High School, known as the "Wheeler Wildcats". Scheuerman played the position of Tight End and Defensive Lineman during his time at the Wildcats throughout high school until his graduation this 2022.
And with him becoming part of the Canes Football Team, which is one of today's most competitive teams in college football, it is not impossible that Scheuerman will become a great football star in no time.
Trent Scheuerman is based in Marietta, GA, and is currently an Outside Linebacker of the Miami Hurricanes Football Team, representing the University of Miami. He can be reached out through his official Twitter and Instagram accounts.
ABOUT
Trent Scheuerman is an American football player who is currently part of the Miami Hurricanes Football Team as an Outside Linebacker, representing the University of Miami, where he also studies.
Based in Marietta, GA, Scheuerman is also one of the state's most promising and well-known student-athletes, particularly in the world of American football, starting his football career and eventually making his name in the sport as a member of the Wheeler Wildcats Football Team, the official boys' varsity football team of Wheeler High School.
Scheuerman played as Tight End and Defensive Lineman throughout his football career at Wheeler High School, playing in numerous football games all over the state ad the country until his graduation in 2022. Scheuerman is currently preparing with the Canes for the upcoming football games next season.
Media Contact
Company Name: Trent Scheuerman
Contact Person: Michael Scheuerman
Email: Send Email
Phone: 4043545813
City: Marietta
State: GA
Country: United States
Website: https://twitter.com/scheuerman2022