Meet Toronto Muralist WavieMadeIt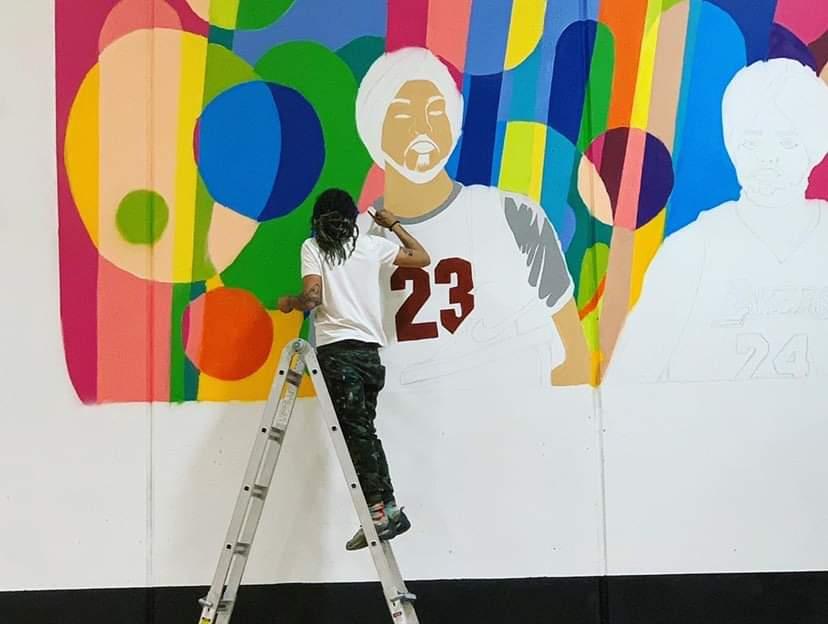 Wavie made It is a world renowned celebrity artist from Toronto, Canada. He recently worked for Celebrity Chef Todd English in Las Vegas at Todd's his newest hotel "The English Hotel", he has worked on recent pieces for celebrities such as, Papi Yerr, Karl Wolf, Todd English, Lil Mosey and many more, and been featured in galleries such as, Denison, The L'Original, Public House. He is a self-taught artist and changing the definition of what it means to be an artist.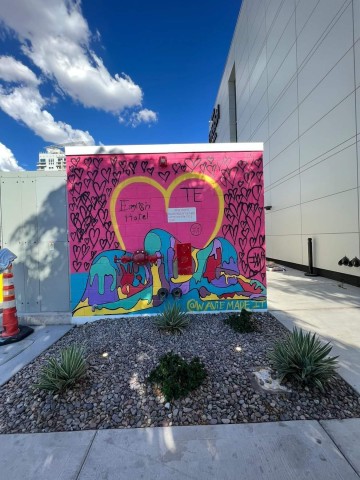 English Hotel Mural by Wavie Made It
Wavie is a mixed media artist, specializing in abstract and realistic portraits, his art can be found as both l artworks, and murals around the world from restaurants, hotels, basketball courts and corporate offices.
Wavie's work at the English Hotel represents his interpretation and experience of visiting Nevada for the first time. As a Canadian, it was his first time in the desert and he felt like his body was fully melting. He thought, "What better way to represent what I was feeling then to show it through my art." He created the perfect mural that represents the Nevada heat with a Melting abstract body, as the body is becoming one with the environment and dripping into the sand. The hearts represents love, he feels that there is no better symbol in the world that represents The English Hotel then love and comfort, as the hotel is a heartwarming place and wants other guest to feel it. The TE represents Todd English, as he built this amazing Hotel which is a gem and gift to the art distract in Vegas. The colour theme was chosen to bring pop colour in front of the building.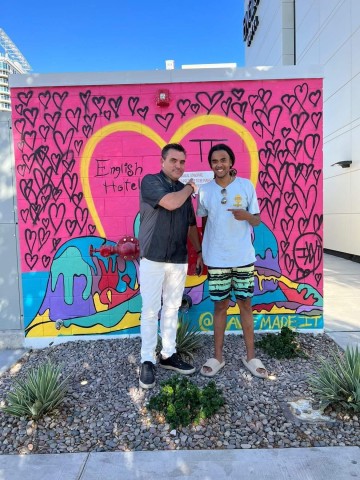 Wavie Made It (Right); Todd English (Left)
Media Contact
Company Name: R.L.H PR
Contact Person: Remi Louis Harris
Email: Send Email
Phone: 4038703848
City: Toronto
State: Ontario
Country: Canada
Website: https://remiokoli1.journoportfolio.com/