BYYU Skincare Introduces Their Revolutionary Enriching Mask Set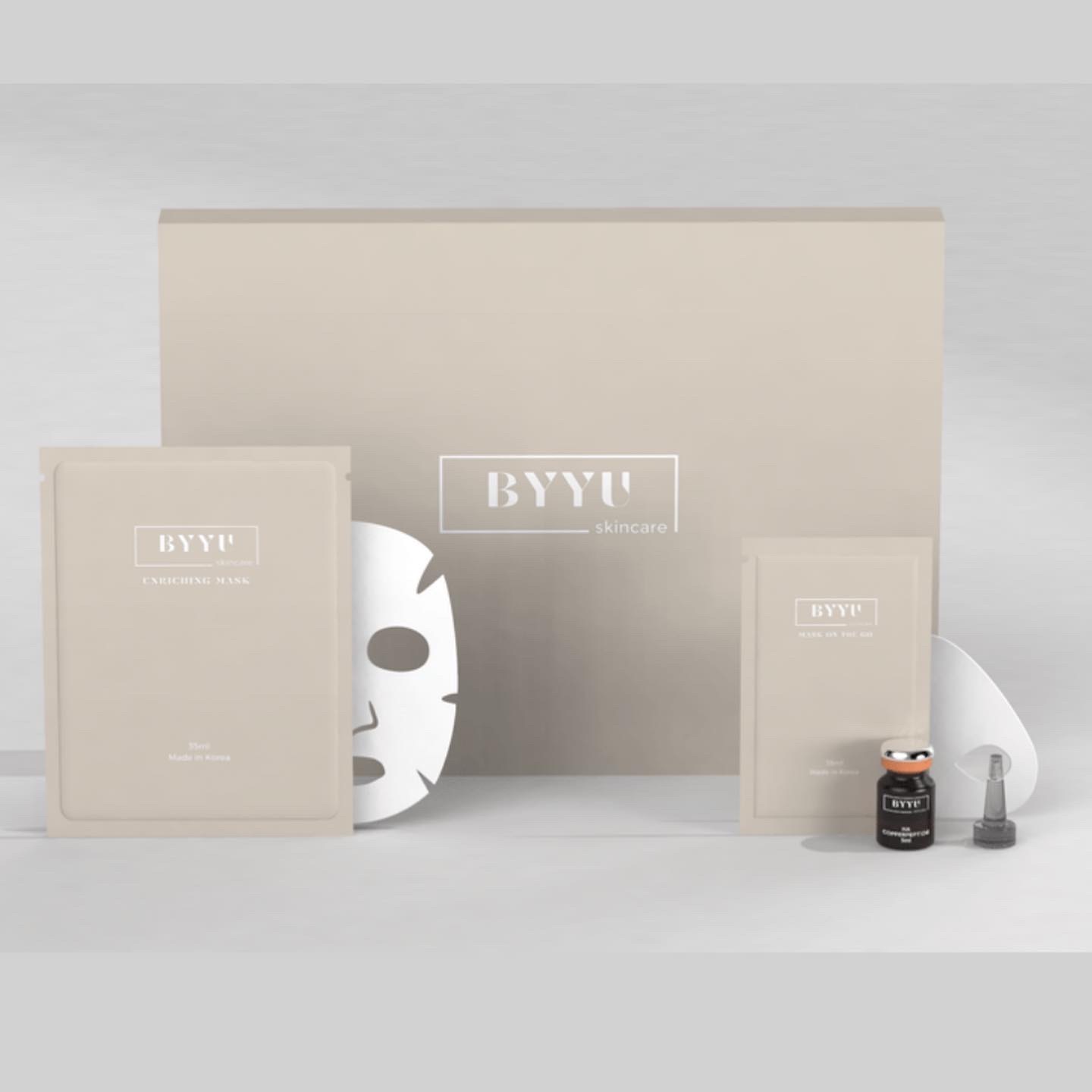 Providers of innovative skincare solutions, BYYU Skincare, announces the launch of the BYYU ENRICHING MASK SET, a groundbreaking nutrient-rich mask to moisturize the skin
The BYYU team is undoubtedly relentless in the pursuit of helping beauty enthusiasts get serenity at home as the company recently announced the launch of an Enriching Mask Set. The nutrient-rich mask is formulated to deliver the amazingness of a Vitamin B Complex of Niacinamide and Panthenol to users, offering extreme moisture and nutrition for hydrated, healthy skin.
According to a report by Grand View Research, the size of the global skin care products market was put at $130.50 billion in 2021. The report also projected the market size to reach $196.20 billion by 2030, as investments in the R&D of products increase to meet the growing demand for face creams, sunscreens, and body lotions in different parts of the world, with manufacturers encouraged to create new solutions. Despite the amazing figures from the industry, skincare enthusiasts, especially women who are almost always on the go still find it difficult to get products that meet their needs. However, BYYU is looking to change this narrative as substantiated by the launch of the Enriching Mask Set.
The Enriching Mask Set includes 5 sheets of ENRICHING MASK made in Korea, 5 sheets of MASK ON THE GO made in Japan, and a made in Switzerland HA COPPER PEPTIDE SERUM. The enriching mask is formulated with a patented Aquaxyl technology to even tone, balance oil production, and fight signs of ageing while strengthening the skin barrier and restoring water loss, with the mask's hydrogel material pushing active ingredients deep into the skin.
The HA COPPER PEPTIDE SERUM is a simple yet powerful formulation combining three different molecular weights of Hyaluronic Acid with Copper Peptides to fight several skincare issues in one easy step. It is formulated to absorb and moisturize with ease, fighting signs of ageing and preventing breakouts to restore a youthful lustre, even in the most sensitive skin types.MASK ON THE GO complete the set, with the breathable mask designed to allow users to move around and handle their daily tasks while it sticks to their faces. Made using a soft, flexible material, the mask ensures users remain productive or even take a nap as they enjoy a top-notch skincare solution.
For further information about the Enriching Mask Set and other mind-blowing skincare solutions from BYYU, visit – https://www.skinbyyu.com/ and Instagram.
Media Contact
Company Name: BYYU Skincare
Email: Send Email
City: San Francisco
State: California
Country: United States
Website: https://www.skinbyyu.com/