Pro Wrestler Cory Machado Provides Over 11,000 meals to families in need and honors his great grandfather
Portuguese Pro Wrestler Cory Machado provides over 11,000 meals to families in need working with various charities and food banks. Coming off a sold out event the next match Machado has upcoming is September 28th! UFC Legend Chris Leben expressed his support for Machado with his upcoming match and goal of fighting hunger.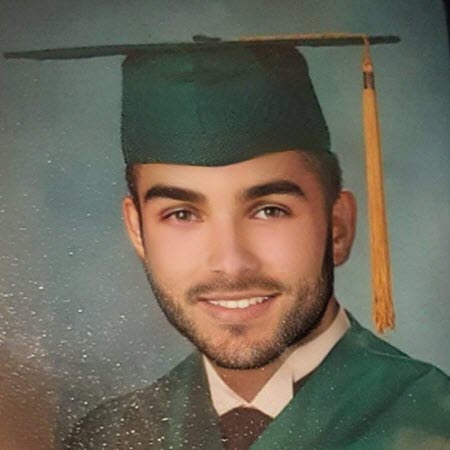 By the end of the year Machado is looking to have provided around 15,000 meals to families in need. Cory dedicates everything he does to Ashley Carlson who passed away in a car accident. Ashley's goal was to be a nurse and ultimately help people. Cory made it a point to help fulfill her goals. Cory also dedicates his wrestling and charity endeavors to his great grandfather.
Machado started watching pro wrestling with his great grandfather at young age and fell in love with wrestling ever since. Machado wrestles to honor his great grandfather and also gives back to the homeless providing food and other resources. We are excited to be apart of Machado's journey fighting hunger honoring his great grandfather and Ashley Carlson. Sept 28th will also feature many other great matches including for Impact Wrestling & Lucha Underground Star Super Mex Hernandez and former WWE Superstar Chris Masters. A percent of ticket sales will be donated to help provide meals to families in need in the fight against hunger one step at a time to help end suffering and hunger.
Machado also mentioned Pro Wrestling is really growing right now it is a great time for the wrestling industry. One of my other goals is to open doors for more wrestlers from Portugal and Italy in the United States. Japanese pro wrestling is huge. I would love for pro wrestling in Portugal, Italy and other countries in Europe to get similar or even better notoriety. Me doing well here will open up more doors and opportunities giving them more looks to get opportunities. I think Mexico has one of the strongest fan bases of pro wrestling/ lucha libre in the world. I love the fans of lucha in mexico abosueltly amazing people. I wish AEW much success.
Media Contact
Company Name: Npwl – National Pro Wrestling League
Contact Person: Mark
Email: Send Email
Country: United States
Website: https://www.npwleague.com/