Award-winning Optometrist and Bestselling Author Releases Book Focused on Helping Colleagues Launch Thriving Practices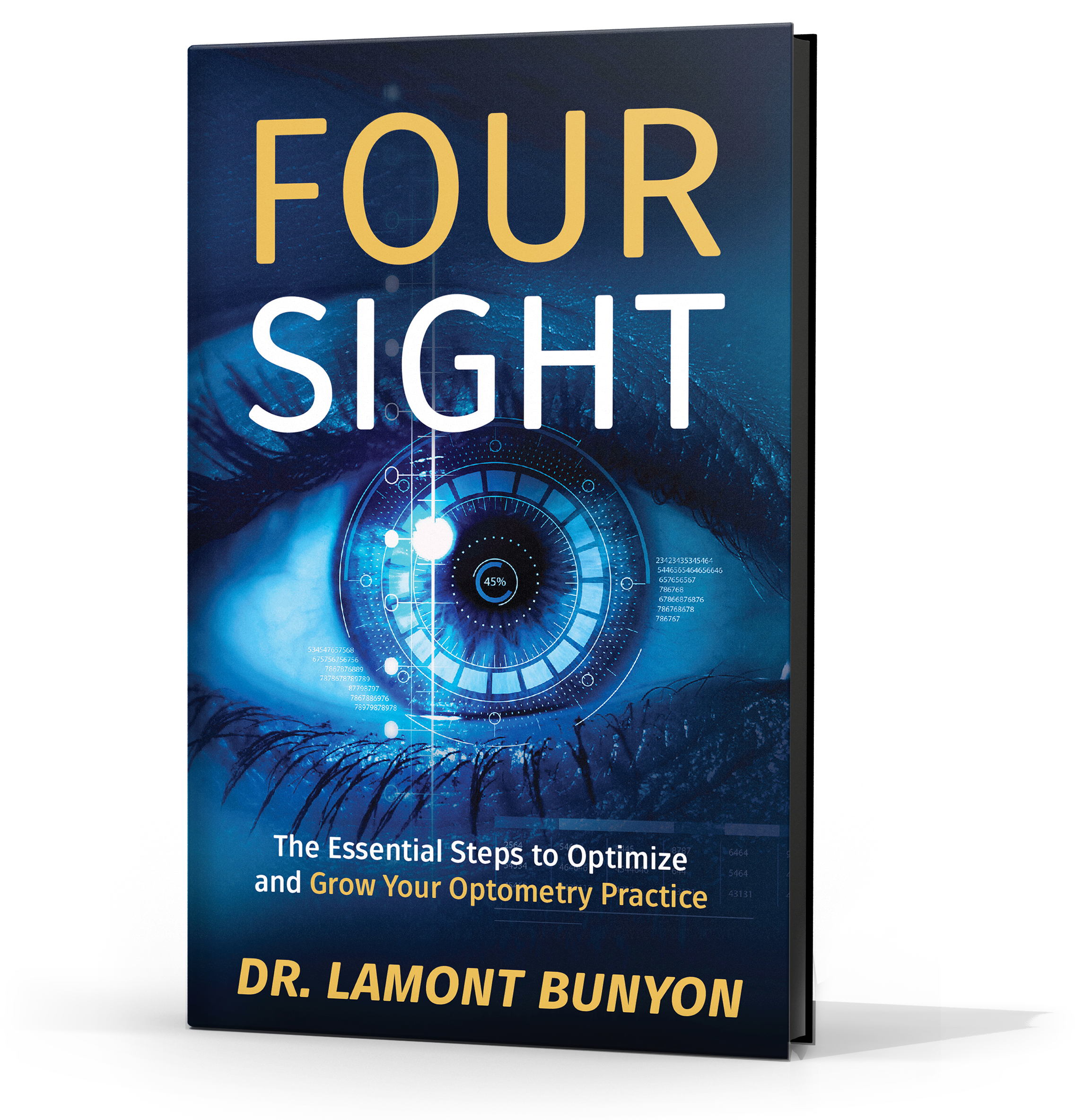 Growing a business can be a daunting task filled with structural and financial pitfalls. It takes clear vision and execution to build a practice that leaves a legacy. To aid his optometry colleagues in formulating a successful strategy for operating their dream practice, Dr. Lamont Bunyon has released FourSight: The Essential Steps to Optimize and Grow Your Optometry Practice.
SUITLAND, MD – August 27, 2019 – In FourSight, bestselling author and optometrist, Dr. Lamont, uses four common vision disorders to teach optometrists how to visualize the practice they want and bring all the pieces together to launch and grow eye care clinics and optical shops. This informative guide provides vital insights from an optopreneur and leading thinker in the area of community optometry care.
"I run a private optometry practice that is thriving in the market and delivers professional vision care with a personal touch to thousands of patients every year. Now, I want to share the how and the why and the what to do with other doctors of optometry and motivate them to succeed even when they have a cataclysmic business setback," says Dr. Lamont.
The vision disorders addressed in FourSight are intended to correct the course of medical optometrists venturing into private practice. Through insight gained from personal experience, thought-provoking inquiries, and the usage of common eye care terminology, Dr. Lamont challenges mindsets to assure that fellow optopreneur's are ready to confidently launch, grow, and scale their practice in the proper manner the first time.
FourSight arms doctors of optometrywith practical knowledge of how to create a vision plan, a mindset plan, a business plan, and a plan for continued success so that they can build the practice of their dreams without exhausting their personal savings. Dr. Lamont's instructions serve as a roadmap for how to "build with the end in mind, expecting the best and preparing for the worst."
Dr. Lamont Bunyon is an award-winning optometrist, speaker, consultant, and sought-after private practice expert who teaches optometrists how to launch and grow successful optometry practices, eye care clinics, and optical shops. He is a committed community service worker who mentors youth and volunteers his expertise by doing free vision screenings. Dr. Bunyon is also an active member of the Alpha Phi Alpha Fraternity, Inc. and the 100 Black Men of America.
Published by Purposely Created Publishing, FourSight: The Essential Steps to Optimize and Grow Your Optometry Practice is now available for purchase at www.DrLamontOD.com.
Media Contact
Company Name: Purposely Created Publishing Group
Contact Person: Shani McIlwain
Email: Send Email
Phone: (888) 949-6228
Country: United States
Website: www.publishyourgift.com