Beerole Is Determined to Save the Bees and Also the Planet from Danger
It is time for a wake-up call. It is time to take action. Due to global industrialization, the bee population is disappearing rapidly. Humanity will last no longer than 5 years and it is the job of all human being to save the bees because these dedicated hard-workers are essential to the ecosystem and planet. From pollinating our trees, flowers, and plants, bees play a vital role in keeping food production alive and are an important asset to not only the planet's survival but also the human survival along with all friends and family. These black and yellow pollinators may appear small, but bees are incredibly important as they sustain the rapidly growing population. BeeRole is a leading organization dedicated to saving the lives of bees and helping to prevent the Earh planet from danger.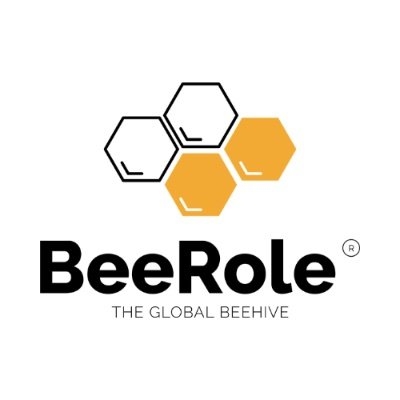 "Us as a human population, we have reached a point where only the big steps matter. It is not about bees anymore, it is about a social conscience which has to wake up and make us realise that what our world truly needs is understanding and cooperation at all levels.
We need to support one another in order to make things work the way we wanted. Our message and wake-up call is about the home we live in, the air we breathe, the food we eat and the world we see. It's about finding balance in chaos and committing to create a better place for the future." detailed BeeRole founder, Igor Casapu. Casapu is one of the many advocates for bees and is determined to save them from extinction through the important work of BeeRole. With almost ⅓ of all food produced thanks to the hard work of bees, bees play such a principal role in the daily lives. The mission of BeeRole is to make the human population aware of the growing concern and begin to take action on behalf of the bees.
With a clear-cut plan, BeeRole is targeting geographical areas that have a low number of bee hives and donating hives to these countries in order to increase the number of bee families. Since the start of their efforts, BeeRole has donated 2,000 hives to the associations of beekeepers from 100 affected countries around the world. In 2020, BeeRole also launched the social campaign, "2 Billion Bees in 2020". BeeRole's goal to create 200k homes for bee families and reach a target of two billion bees can be achieved with the click of a button. With the aim to create buzz among target communities and save the bees, through this initiative, people can save 100 bees for one dollar.
Utilizing state-of-the-art technology, BeeRole stimulates the protection of bee families and for every dollar spent on BeeRole, one can save more than 100 bees. In addition to the crucial "2 Billion Bees in 2020" project and being a digital marketplace, BeeRole enables users to have access to some of the best honey in the world. "Have you ever dreamed of tasting some of the best honey in the world from Zimbabwe, Nepal, or Mexico?".
Finally through BeeRole, one can easily purchase sweet and delicious products, while also saving the bees. From health and nutrition honey products to natural body care and beeswax products, BeeRole has a marketplace full of natural and sustainable products for users to discover and enjoy.
In addition to being a vital marketplace full of high quality goods, BeeRole is an active social networking hub that connects beekeepers, honey enthusiasts, and bee lovers around the world. During a time when supporting small businesses is especially important, BeeRole connects users to a community engaged in helping beekeepers and sustainable honey makers from around the world. Beekeepers and honey makers have long since lacked a unifying platform and have been unable to sell their products on a global scale. In addition to supporting local honey producers, BeeRole also allows honey makers to sell their products directly to clients, communicate and connect with other honey makers and also save the planet while doing so.
With BeeRole, these small business owners finally have a platform and space to engage in meaningful conversation with others passionate about bees. Casapu hopes BeeRole will educate and inform populations around the world about the dire need to take action and save the bees. BeeRole is a powerful tool that is finally enabling important conversations to take place and action to be taken. Everyone is needed in the fight to save the bees and joining BeeRole is the perfect place to start. Saving the bees is about saving friends, family, and most importantly the planet's future.
For more information: www.beerole.com
Media Contact
Company Name: SBR Sanomix Bee Role GmbH
Contact Person: Media Relations
Email: Send Email
Phone: +49 (0) 89 160002
Country: Germany
Website: http://www.beerole.com/