Marvylus, With His Distinctive Style and Catchy Lyrics, is an Emerging Hip-Hop Artist Whose Music Represents the Future of this Genre
The Colorado-based artist Marvylus has been on the US music scene for the past five years, showing promise to become the next big thing to hit the industry out of Colorado
Every year, new talent rises in the US music industry. The industry has become a thriving hub for various artists and talents—from Hip-hop to R&B to Pop to Metal to Jazz—that are featured in all aspects of musical entertainment. With the increasing popularity of music in the US, it's no surprise that there are many aspiring artists who dream of becoming the next big star. There is equally a fierce competition going on which makes it difficult for artists to come to the limelight out of the blue. It takes more than talent to own a successful music career in the United States.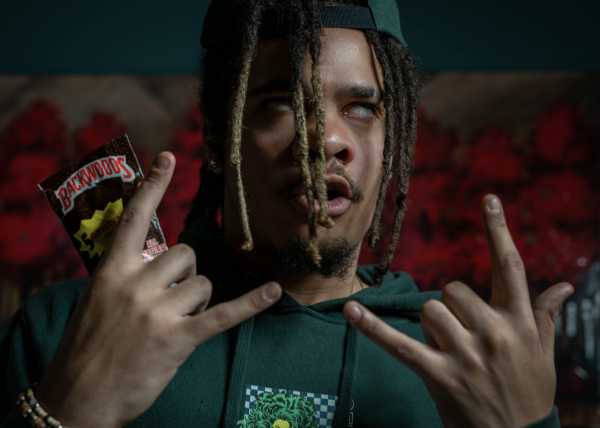 Marvylus, a Colorado-based Hip Hop artist, is showing promise as an emerging talent in the music industry. Raised in Colorado Springs and showing versatility in his music, Marvylus whose real name is Marvin Moore is ready to join the ranks of established music artists in the United States. His song has caught the attention of fans and critics who cannot have enough of Marvylus's artistry and vibe.
While growing up Marvylus had always been musically inclined. He used to play percussion in a band during his middle and high school days and started freestyling with friends when he was only 12 in 7th grade. What began as a hobby for Marvylus has metamorphosed into a promising career. Marvylus joined LoUd Life Crew in 2017 and has been performing and rubbing shoulders with high-profile musicians and celebrities in the States.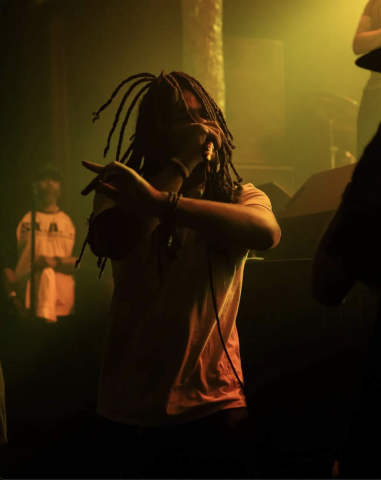 In 2021, Marvylus produced and collaborated with Platinum Selling Artist Kap G on the song 'Spin Da Block' and he is currently working on getting his passport as the LoUd Life Crew gears up for their international tour. This would be the first time the team would go on a musical tour and Marvylus explained they were really excited. "It is a novel experience for us and we are really looking forward to it," he said.
Presenting new and unique sounds has become an effortless venture for Marvylus as his instrumental production rivals many of today's hottest beat producers worldwide. Marvylus uses his higher level of existence and has overcome a plethora of obstacles that the average modern day emcee wouldn't dare to endure.
Marvylus's discography includes quite a number of hit tracks. To learn more about Marvylus, please visit www.marvylus.com.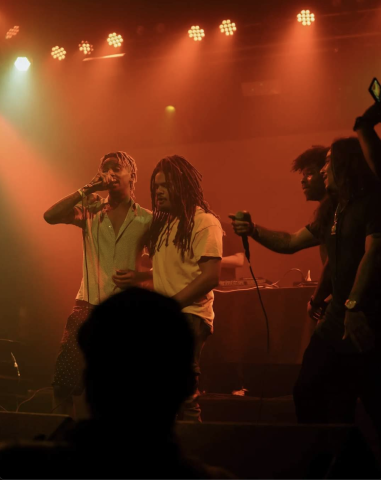 About Marvylus
Marvin Moore, better known as Marvylus, was born and raised in Colorado Springs, Colorado. The young artist is determined and driven towards providing fans and music lovers with timeless songs, establishing himself as a force to be reckoned with in the Hip-hop genre.
Marvylus' musical journey began when he first heard The Notorious B.I.G and a couple of other rap artists, but it took a different shape from 2017 on with his affiliation to the LoUd Life Crew. He has since released some fans' and critics' favorites, performing and touring with Raekwon from Wu Tang Clan, Skippa Da Flippa, Dizzy Wright, Jarren Benton, Snow Tha Product, Krizz Kaliko, Stevie Stone, Shoreline Mafia, B.O.B., Shwayze and many other artists.
Connect with Marvylus on YouTube, Facebook, Twitter, SnapChat, and Instagram.
Media Contact
Company Name: Marvylus
Contact Person: Media Relations
Email: Send Email
Country: United States
Website: http://www.marvylus.com/