Direct Access to Every Pallet with LinkMisr International Wide Aisle Pallet Storage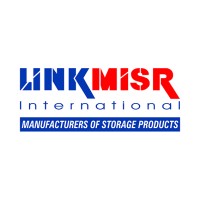 LinkMisr International manufactures a wide range of shelving systems suitable for a variety of environments, including warehouses, factories, stockrooms, and more. The simplest of racking systems, wide aisle pallet racking allows direct access to every pallet and is easily adjustable to cater for changes in the size and shape of goods stored. Maintaining the wide aisle pallet racking system is simple thanks to its durable design. Wide aisle pallet racking can be designed to meet specific storage requirements and can be reconfigured to accommodate growing business needs.
Industry and logistic companies appreciate the versatility of LinkMisr pallet racking, which can be assembled as single or double depth racks. Pallets stored in wide aisle racking are not subject to any restrictions in layout, but are freely accessible at all times.
The benefits include wide aisle gives 100% accessibility to reach individual pallets, maximum adjustment for full range of racks, as well as variable depths and widths suitable for all kinds of storage media.
Learn more.
About LinkMisr International
LinkMisr International, based in Egypt is expanding global reach in North American, Arabian, and African markets. For almost 30 years, LinkMisr continues growing and sustains its position as the market leader. The company owns and manufactures its products in four plants with a total area of 28,000 sqm (more than 320,00 sq ft) using the most modern equipment, prioritizing safety, quality, and rapid delivery.
From pallet racking, shelving, lockers, and drawers to high-tech automation systems, the company anticipates significant growth because of its ability to overcome the shelving and racking supply chain constraints from other manufacturers.
The company has numerous installations in Canada and the USA according to Simon Armanious who is growing the entire North American dealer, distributor, and system integrator partner network. Armanious expects to sign several new strategic partners throughout the rest of 2022. The food & beverage, automotive, e-Commerce, logistics arenas are particularly strong as North American consumers continue to demand same day delivery driving rapid warehouse and distribution center growth. Contact Simon Armanious via email Simon.Arman[email protected] or telephone (647) 884-3624. Follow on Twitter@LinkMisrIntl.
Media Contact
Company Name: LinkMisr International
Contact Person: Simon Armanious
Email: Send Email
Phone: (647) 884-3624
Address:65 Steadford Cresent
City: Brampton
State: Ontario
Country: Canada
Website: http://www.linkmisr.com