Newage launches the new MarTech portfolio platform Retainly in Tbilisi, Georgia, on October 4th.
Newage's new MarTech portfolio platform Retainly, infused with Ukrainian resiliency as coding took place from bomb shelters, will be officially launched in Tbilisi, Georgia, on October 4th.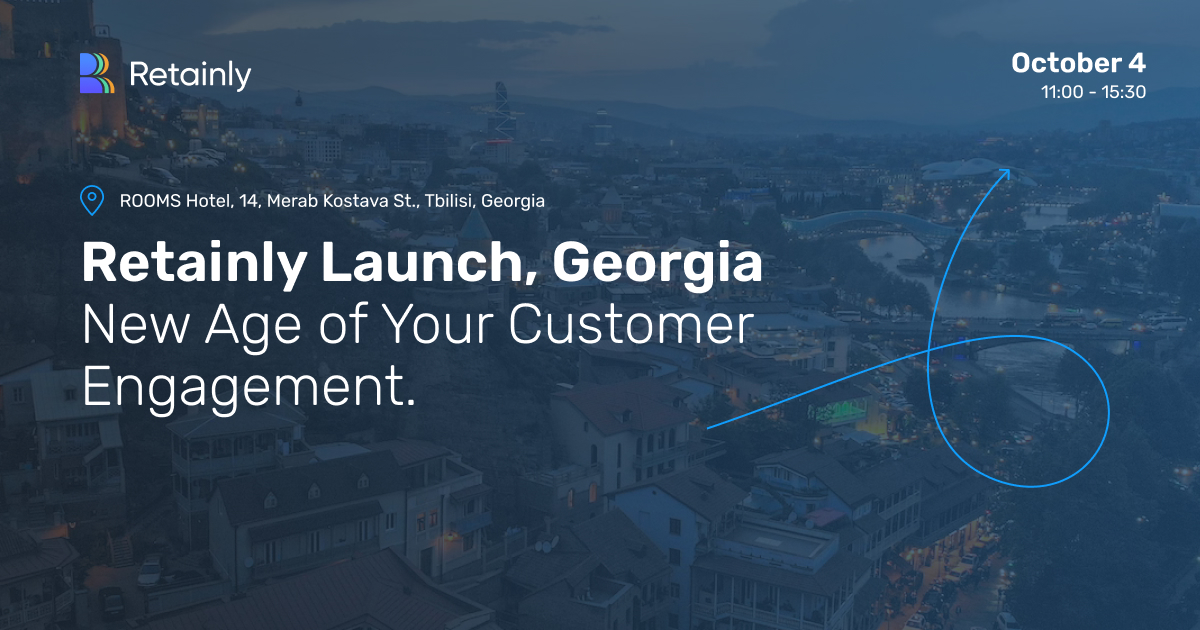 The rapidly changing digital landscape and customer behavior have redefined requirements for marketing automation as we know it. Nowadays, more than ever before, companies leveraging data in the right ways to understand customers and meet their expectations will be best placed for success.
We invite you to join the "Retainly Launch, Georgia. New Age of Your Customer Engagement" roadshow to discuss global marketing and engagement automation trends and their influence on Georgian businesses with the leading experts in the field – representatives of the top-level digital agencies such as Redberry, Leavingstone, JWT Metro and Windfors.
Our fabulous lineup of speakers includes Giorgi Aleksidze, Gaga Darsalia, Eka Kipiani, Nika Jinchveladze, Sanjulian Nis, Olha Olifirenko, and a few surprise guests you won't want to miss!
Join us as we mastermind customer engagement and the future of marketing automation in 2022-23 and beyond. Secure your seat now https://ge.retainly.app/
About Retainly
Retainly is a Ukrainian all-in-one engagement platform that automates the emails, SMS messages, and push notifications you send to your customers. It is built to ensure that more of your customers come back to your business, time and again. It's easy to learn and work with, which means you can execute impactful campaigns without the hassle
Media Contact
Company Name: Retainly
Contact Person: Olha Olifirenko, Product Marketing Lead
Email: Send Email
Country: United States
Website: https://retainly.app