Help Find Wynnie, the Missing Goldendoodle in Houston, Texas
Tera and Brett, the owners of a three-year-old female goldendoodle named Wynnie, are desperately searching for their beloved pet. Wynnie went missing on the night of March 27th, 2023, after she suddenly took off running and escaped through a hole in the fence on Shiloh Church Road in Houston, Texas.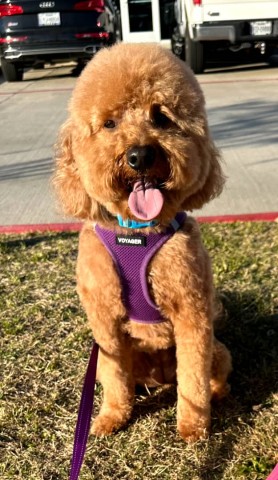 Goldendoodles, which are a cross between a golden retriever and a poodle, are popular pets due to their friendly and loyal nature. They are also known for their unique appearance, which can vary depending on the type of poodle they are bred with. Goldendoodles can range in size from small to large and have a curly or wavy coat that comes in various colors, such as gold, apricot, cream, and red.
It's important to note that goldendoodles can look similar to other poodle mixes, such as labradoodles, who are a cross between a Labrador retriever and a poodle. Poodle mixes are also known for their hypoallergenic qualities, which make them popular with people who have allergies.
Wynnie, who has a red (sometimes referred to as brown, golden or rust) curly coat and weighs approximately 22 pounds. She is dearly missed by her family, who are offering a large cash reward with no questions asked for her safe return.
Despite their extensive search efforts, Tera and Brett have not yet been able to locate Wynnie. They are urging anyone who has seen or heard anything about her whereabouts to come forward and help bring her home. Wynnie was last seen in the area near the intersection of 1960 and Cutten Road, but could have wandered further.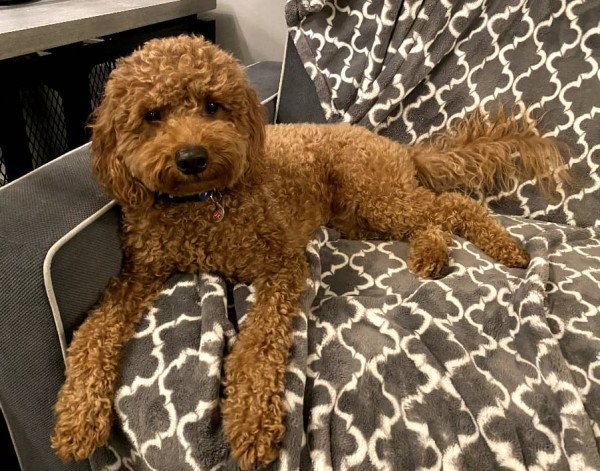 Losing a pet can be a devastating experience, and Tera and Brett are hoping for a happy reunion with their beloved goldendoodle. They are asking for the community's help to keep an eye out for Wynnie and to share any information that could help locate her. They have also taken to social media to spread the word about their missing pet.
If you have any information about Wynnie's whereabouts, please contact [email protected] if you have seen or located Wynnie. Let's come together as a community to help bring Wynnie back home where she belongs.
Media Contact
Contact Person: Tera and Brett
Email: Send Email
Country: United States
Website: https://www.facebook.com/tera.cayabyab?mibextid=LQQJ4d