PMBA USA LLC offering CPMB Credential for Medical Billers to Meet Growing Industry Demand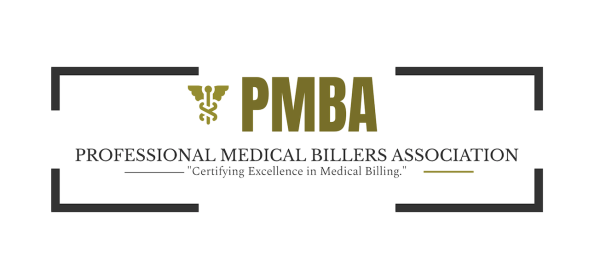 PMBA USA LLC, a leading healthcare training and certification organization, is proud to announce the launch of its CPMB Credential – Certified Professional Medical Biller. The healthcare industry is rapidly evolving, and the demand for skilled and certified medical billing professionals is growing. The CPMB credential serves as a benchmark in the field of medical billing, providing employers with assurance of an individual's knowledge and proficiency.
The CPMB credential is available for a fee of $199 USD, and applicants receive a free study guide, a guide to starting a home-based medical billing business, and a medical billing work-from-home starting kit. The kit includes all the necessary materials to start a successful medical billing business from the comfort of your own home. The CPMB credential is an investment in your career, providing you with the knowledge and skills necessary to excel in the healthcare industry. Visit www.pmbausa.com
The importance of professional development in the medical billing field cannot be overstated, and PMBA USA LLC is dedicated to the continuous education and development of its members. With PMBA Membership, you gain access to a one-stop resource center for information, education, and advocacy in the areas of medical coding, medical billing, reimbursement, admitting and registration, data management, medical records, patient relations, and more. PMBA's mission is to establish and maintain professional, ethical, and educational standards for professional medical billers and to foster the professional development of its members.
PMBA USA LLC specializes in helping healthcare providers navigate the complex and ever-changing regulations of medical billing and coding. They ensure that healthcare providers are in compliance with industry standards and receive proper reimbursement for the services they provide. With PMBA's medical billing and revenue cycle management services, healthcare facilities, physician facilities, and healthcare management companies can rely on expert assistance in billing and reimbursement.
The healthcare industry is currently experiencing a shortage of certified medical billing professionals, and this trend is expected to continue. The CPMB credential offered by PMBA USA LLC is a great opportunity for individuals looking to break into the healthcare industry or advance their careers. The credential is recognized by employers across the industry and provides a competitive advantage in the job market. Medesun Medical Coding Academy is an Approved Education Provider for PMBA and offers CPMB Certification.
In addition to the CPMB credential, PMBA USA LLC also provides medical billing and coding education, training opportunities, and customized coding tools. They help medical billing and coding professionals stay up-to-date with industry developments and advance their careers. Thousands of Medical Billers Got CPMB Credential since 10-12 years.
Join the elite ranks of Certified Professional Medical Billers and advance your career in the healthcare industry. PMBA USA LLC is dedicated to providing high-quality medical billing and coding education and services to healthcare providers, helping them navigate the complexities of the industry and receive proper reimbursement for their services. Invest in your career today and become a CPMB Credential holder with PMBA USA LLC.
Media Contact
Company Name: Certified Professional Medical Billers Association-PMBA USA LLC
Contact Person: Dr Santosh Kumar
Email: Send Email
Country: United States
Website: www.pmbausa.com