Deerforia Launches New Ecommerce Website Offering a Range of Vitamin Gummies
Deerforia, the USA-based vitamin supplement company, has launched its new ecommerce website, deerforia.com, offering a range of vitamin gummies.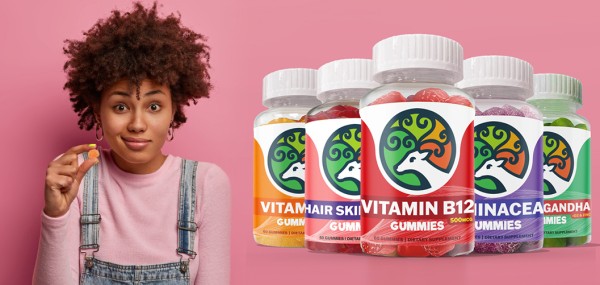 Deerforia, the trusted name in vitamin supplements, is proud to announce the launch of its new ecommerce website, deerforia.com. The website offers a range of high-quality vitamin gummies that are not only tasty but also effective in improving overall health and wellbeing.
Deerforia's vitamin gummies are made and shipped in the USA, ensuring the highest quality standards. The company's manufacturing facilities meet the highest cGMP standards for quality enforced by the USFDA for consumable products. This ensures that customers can have complete peace of mind when consuming Deerforia's vitamin gummies.
"Our mission at Deerforia is to provide our customers with the highest quality vitamin supplements that are not only effective but also delicious," said Eleni Bliss, spokesperson and resident vitamin specialist at Deerforia. "We are excited to launch our new ecommerce website and offer our customers a user-friendly platform to purchase our products online."
Currently, Deerforia's product line includes melatonin gummies, vitamin c gummies, magnesium gummies, sea moss gummies, hair skin and nails gummies, ashwagandha gummies, vitamin b12 gummies, echinacea gummies, and quercetin gummies. The company plans to add more products to its range in the future to cater to a wider audience.
Customers can shop for Deerforia's Vitamin Gummies on the website, which offers a user-friendly shopping experience with easy navigation and secure payment options. Customers can also subscribe to the company's newsletter to receive updates on new products and special promotions.
Deerforia is committed to providing excellent customer service and ensures that all orders are fulfilled promptly. Customers can expect their orders to be shipped within 24 hours of placing them.
For more information on Deerforia and its products, visit deerforia.com.
Media Contact
Company Name: Deerforia
Email: Send Email
Country: United States
Website: https://deerforia.com/