Nuggets by Grant: Revolutionizing the Jewelry Industry with Eco-Friendly Gold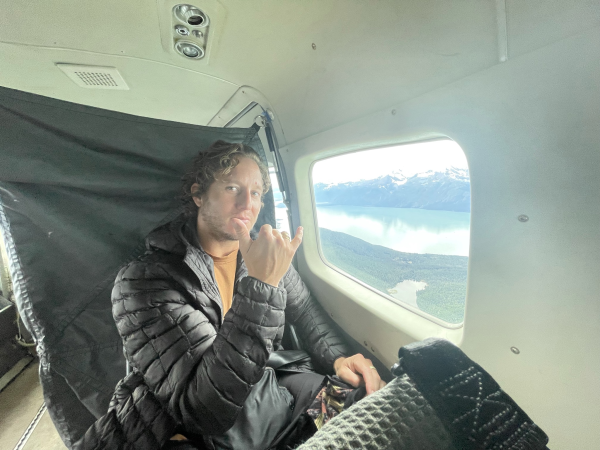 Gold Scientist and Producer, Grant Conner, founder of Nuggets by Grant, is shaking up the jewelry industry with his new eco-friendly gold collection. The revolution of eco-gold is here, and from a fashion standpoint, this gold not only looks better and feels better, but it also allows consumers to feel good about their purchase, knowing that they are making a difference in the world.
As a 4th generation natural gold dealer, Grant has seen the importance of sourcing ethically mined gold that is better for the environment and trackable. With full transparency, customers can now know the rivers where the gold comes from. After processing and cleaning, the gold is shipped around the world. But it doesn't stop there. Nuggets by Grant and Logos MMXX campaign to use sales for Charity Water, a partner for clean water in Africa, the most neglected precious metal-rich country when it comes to ethics.
What sets Nuggets by Grant apart from others in the industry is the ability to select from thousands of items, 50x more than most competitors' inventories. Customers can browse regions and find mining supplies or spot out new gold, gems, or specimens from Brazil, Mexico, Colorado, Italy, and more. In addition, the Logos MMXX tab allows customers to buy coins, bars, or casting grain to make organic jewelry. This is a first. Now, jewelry makers don't have to use their typical casting grains to make 14k or 18k, which have been around forever. They can capture a whole new glow and color that's organically the same signature of the river it came out of.
Nuggets by Grant has had some notable career highlights. They are the top best seller on eBay, top 1% of Shopify store traffic, and the largest distributor of Eco Gold in the World. In a few years, Grant sees his brand becoming a top supplier for big tech companies and jewelry brands. With the capacity of finding true gold from small mining communities that are good for the earth, there will be a shift in the industry towards ethically sourced materials.
Grant's dream is to see less corruption and more light shed on the precious metal industry. If we use gold for something sacred, such as humans becoming one in marriage, we should care about the energy in that ring and how it was created. We should know where and when it came to be. Grant hopes that big brands will trust his sourcing and use Nuggets by Grant for things like computer chips, jewelry, investment coins/bars, and more.
Overall, Nuggets by Grant is making waves in the jewelry industry. With the ability to select from thousands of items, buy eco-friendly gold, and help make a difference in the world, it's no wonder they are a top seller on eBay and the largest distributor of Eco Gold in the world.
Media Contact
Company Name: Nuggetsbygrant
Contact Person: Grant Conner
Email: Send Email
Country: United States
Website: https://www.nuggetsbygrant.com/