Sonic Bank Unveils Market-Beating Forex Rates for Global Transfers in Over 40 Currencies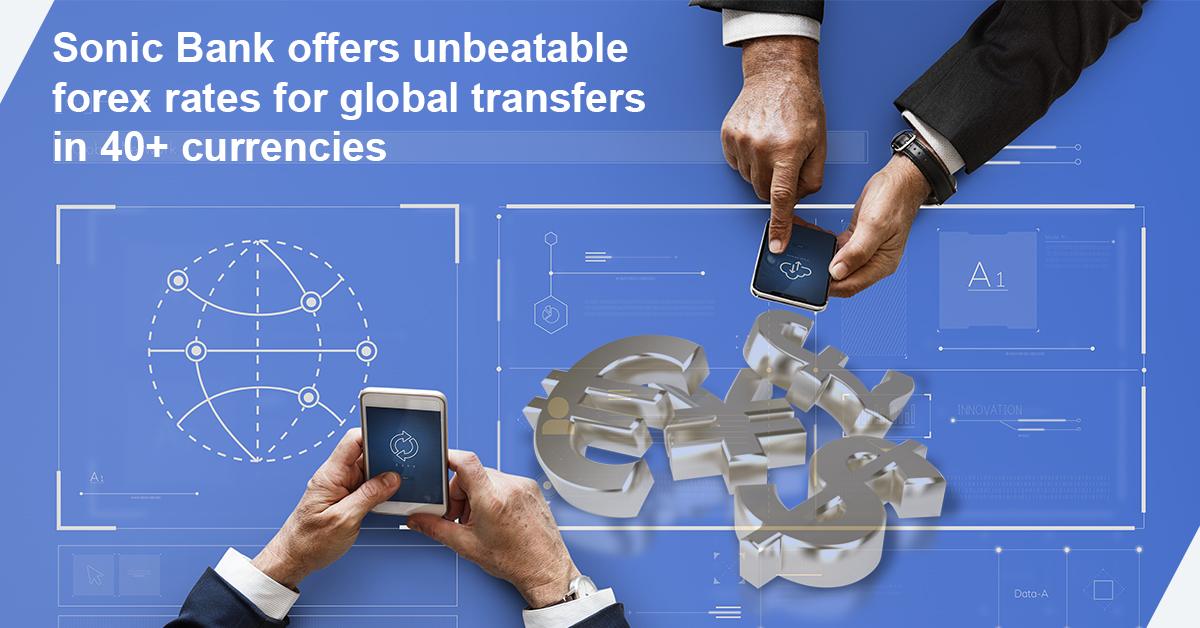 Explore Sonic Bank's market-beating forex rates for global transfers in over 40 currencies, along with time-saving tools.
Sonic Bank, a global payment service provider, has announced its latest release of market-beating forex rates for global transfers in over 40 currencies. Sonic Bank's groundbreaking offering is set to revolutionize the foreign exchange industries, as it gives customers, competitive foreign exchange rates which can be higher than the triumphing market rates. This means that customers who use Sonic Bank for their global transfers will obtain more money than they might have with different payment service providers.
Sonic Bank's FX Rates Are Set To Revolutionize The Industry
With Sonic Bank's new offering, its users can get more money out of their expectations. Exchange rates offered by Sonic Bank are extra competitive than the prevailing market rates. With this feature, the customers who use Sonic Bank for their international transfers will obtain more money than they might have with different payment service providers, as they'll get a better exchange rate.
The procedure is straightforward and easy, just by opening an account in Sonic Bank without any signup fees or monthly account fees. Customers can set up an account online and start transferring funds right away without any difficulty. With charges of just 0.4% – 1.0% of the transaction amount above Sonic Bank's interbank FX rates, users can ensure that they're getting a competitive rate. This fee structure is obvious and easy to comprehend, ensuring that there aren't any hidden fees or surprises. With this new offering, its users can transfer money to most countries around the globe effectively.
Sonic Bank's Focus on Market-Beating FX Rates
Sonic Bank is devoted to offering its customers market-beating FX rates for currency exchanges. Saying about this the founder of Sonic Bank, Rituraj stated "We agree that getting the best value for your money is important, and we absorbed that exchanging currencies can be costly and that each penny counts, that's why we provide the rates that beat many other financial institutions in the market. Our purpose is to help our customers save money on their foreign exchanges and get the maximum for their hard-earned cash.
Sonic Bank's Time-Saving Tools
Sonic bank offers a variety of time-saving tools which includes batch transfer and payment link particularly designed for businesses to simplify the transfer process, making it easy for them to send and receive payments fast and securely. By using the batch transfer feature, organizations can pay their employees, providers, or partners, their batch transfer services make it easy to get everything performed in a fraction of the time.
Sonicbank gives a comfortable link-sharing feature that allows its customers to create a special link and send it without delay to their clients. This link allows their clients to make payments by using the forex and payment method of their choice, whether it's a credit card, bank transfer, or any other favored payment method, Sonic bank will take care of it.
Local Payment Method
This platform is designed with a local payment method that offers its customers a trouble-free experience. When using this feature, Sonic Bank guarantees its users that the full payment amount will be delivered to the recipient, with no deductions or hidden costs.
Sonic Bank's new offer is a testament to its dedication to providing its customers with the maximum excellent possible offerings. With these market-beating foreign exchange rates, Sonic Bank aims to make global transfers more accessible and inexpensive for its customers. The new move additionally highlights Sonic Bank's competitive facet in the market, setting a new benchmark for other payment service providers to comply with.
Media Contact
Company Name: Sonic Bank
Contact Person: Rituraj CEO
Email: Send Email
Country: United States
Website: https://www.sonicbank.com/