c4n2 Agency, Music Public Relations, and Brand Recognition: And they lived happily ever after with the help of Big Data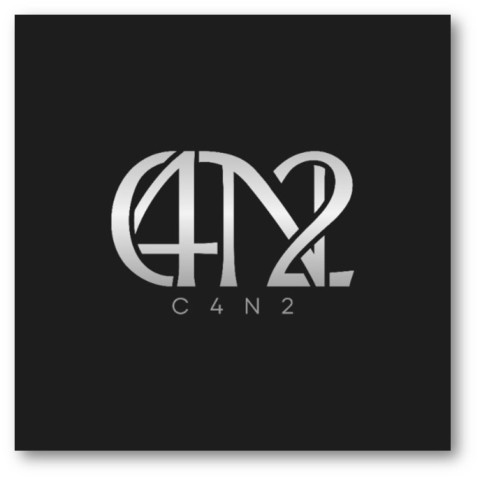 The internet age has seen a seismic shift in how information is collected and analyzed, with record labels now utilizing data-driven tactics to gain an edge over their rivals. Chartmetrics has been at the vanguard of this approach – transforming the music business through deeper statistical analysis that helps accurately assess artist performance.
To the delight of many artists, technology has opened up a new world of possibilities. Data analytics now enable musicians to make intelligent choices regarding promotion strategies and reach larger audiences than ever– with this invaluable tool, they can finally break through!
Through technology, music creators are now equipped with analytic insights that allow them to make more informed decisions about their musical content. This advancement enables songwriters and artists to identify which songs resonate best with listeners and where promotional efforts should be targeted for maximum impact.
With data analysis, seemingly simple decisions can have far-reaching impacts. By recognizing which tracks are performing well in specific countries, marketers can make wise investments to promote the music accordingly: targeting popular local playlists and other avenues where it's likely being streamed. This way, they access new audiences and maximize returns on their promotions budget.
As the music industry continues to evolve and adapt, data science is increasingly being utilized as a tool. By leveraging advanced analytics tools, companies can predict future changes in audience preferences – quite literally seeing what song could be next on everyone's playlist! This may seem like an unlikely alliance at first glance; however, it marks the progress of technology's ever-growing role within our culture – illustrating that even something seemingly non-tangible such as music, can benefit from significant data insights leading it into new directions.
As the music industry changes, innovative companies take control of data and transform how we enjoy tunes. This shifting landscape reveals opportunities to unlock new insights – places where no one has looked before.
The music industry has dramatically shifted to become more commercialized in recent years. Production companies allow artists greater autonomy when creating their music while leveraging analytics tools to appeal to wider audiences and maximize profits from albums, merchandise, concerts, and beyond. There is no denying that data insights transform how musicians create art for their fans today – paving the way for an exciting future.
Labels are leveraging social media data to map their artists' paths to success. Interests, engagement levels, and geographical hot spots offer invaluable insight into what resonates with an artist's audience and how best to deploy marketing efforts across streaming platforms. Analyzing this ever-incisive information source – social media intelligence- can answer all these questions.
Delving into data, artists, and labels uncover the key to successful promotional strategies. This knowledge helps them stay ahead of the curve by continually adapting their approach for maximum success.
As data evolves and offers unparalleled insights into consumer trends, the production of tailored content has never been more accessible. But what does this mean for creativity? Will artists and labels be limited in their innovation by interpreting analytics to create predictable products? One can only hope that a balance between structured, data-driven decisions and inspired artistry will continue.
Although data can provide valuable insight into the music industry, labels and artists have long understood which combinations create the potential for a hit. The 90s saw Nirvana's rise captivate listeners worldwide, inspiring labels to search out other members of the grunge scene. Similarly, when two iconic rock stars like Mick Jagger and David Bowie team up on an old-school classic such as "Dancing In The Street," it is more than likely that their collaboration will be met with approval by fans around the globe.
Innovation is the valid key to success and making an enduring impact on culture. Elvis' revolutionary blending of genres and The Beatles' high-powered pop structures back in the 50s defied all expectations from record execs – however, it eventually changed music forever!
The key to success in the music industry is creating something innovative and captivating, then utilizing data tools to locate your target audience. No amount of analytics can replace groundbreaking compositions – modern technology assists in finding those who will appreciate them!
A modern-day love story is being written involving a powerful new player – Big Data. Music companies are gaining rich insights into the listening habits of music fans through data analysis this decade in ways that were barely imaginable before, from suggesting the perfect tracks to making tailored recommendations for each listener's tastes and interests. The industry now has unprecedented access to information about its listeners, including when, where, how, and who is enjoying their tunes – all to understand customer behavior better than ever before.
Looking to make a name for yourself in the competitive music industry? Look no further than c4n2 Agency. Based in Los Angeles, our highly skilled musicians, writers, and tech experts have the experience and know-how to help get you noticed. We specialize in securing press coverage on top music blogs and online platforms and running effective advertising campaigns through Forbes, Rolling Stone, Billboard, Vogue, Lyrical Lemonade, and EARMILK. Our Spotify Playlisting services can expand your reach even further, while our https://c4n2.com/social-media-verification/social media verification status authentication can help establish your brand.
For long-term success in the music industry, trust c4n2's dedicated PR professionals. Let us simplify the challenge for you – contact us today!
Media Contact
Company Name: C4n2
Contact Person: Media Relations
Email: Send Email
Phone: (424) 303.1101
City: Los Angeles
State: CA
Country: United States
Website: https://c4n2.com